Written by Elizabeth Kann and Victoria Kann
Illustrated by Victoria Kann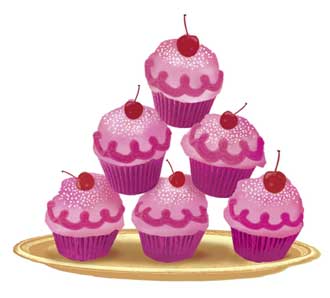 Party Ideas


Ready to throw a Pinkalicious party?

Invitations
Cut white paper into cupcake shapes and write details with a pink marker.
Beverage Ideas
Pink lemonade
Pink punch: cranberry juice and ginger ale
Pink ice cubes: freeze cranberry juice in ice cube tray, serve in glass of water…as the ice cubes melt, the drink will turn pink.
Food Ideas
Bagels with pink strawberry cream cheese
Strawberry yogurt
Jelly sandwiches cut into fun shapes like stars or cupcakes
Salmon appetizer on crackers
Strawberries
Cherries
Raspberries
Watermelon
Pink grapefruit
Hardboiled Easter eggs dyed pink
Pink Jell-O
Make pink Popsicles with lemonade or cranberry juice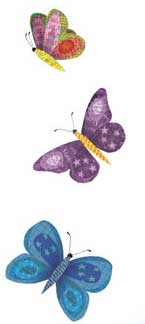 Dessert
Pink cupcakes with pink frosting (decorate with pink sprinkles and pink candy)
Decorations
Hang pink banners and pink balloons.
Tie pink ribbons to chairs.
Place pink tulle over white tablecloth or sprinkle pink glitter on white table cloth.
Set the table with pink plates with white doilies on top.
Party Games
Pin the Pinktail on Pinkalicious
Eating contest: How many pink grapefruit slices can you eat in 30 seconds?
Guessing game: Guess how many pink jellybeans are in the jar.
Musical thrones: Read Pinkalicious out loud and whenever you hear the words
pink or cupcakes, grab a seat!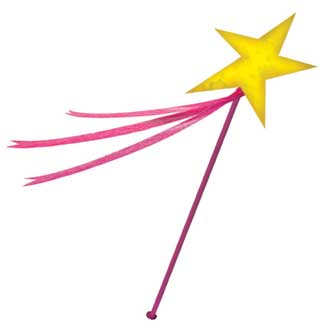 Pink Party Game Awards
Pinkalicious book
A pink beaded necklace
A pink plant like a hyacinth
Pinkalicious Party Activities
Decorate pink cupcakes
Make pink beaded bracelets
Decorate photo frames in pink
Decorate barrettes in pink
Decorate crowns with pink feathers, sequins, glitter glue, pompoms, etc…
"I spy…something pink!"
Pink flamingo piņata
Party Favors
Pink play dough
Pink candy like bubble gum, cotton candy, pink Jordan almonds, red hots, Good and Plenty, pink Necco wafers, pink M&Ms, etc..
What to Wear
Pink! From pink tutus to pink wands.
To suggest your Pinkalicious party ideas, party or cupcake photos, contact us! We'll post the very best ideas here.